Pain relief in gel form
Voltaren Forte 180g  will help you relieve acute joint and muscle pain so you can actively enjoy the day despite your ailments. Unlike tablets, Voltaren Forte gel acts targeted and directly at the site of pain. It is intended to treat pain, reduce inflammation and swelling in more painful conditions affecting joints and muscles.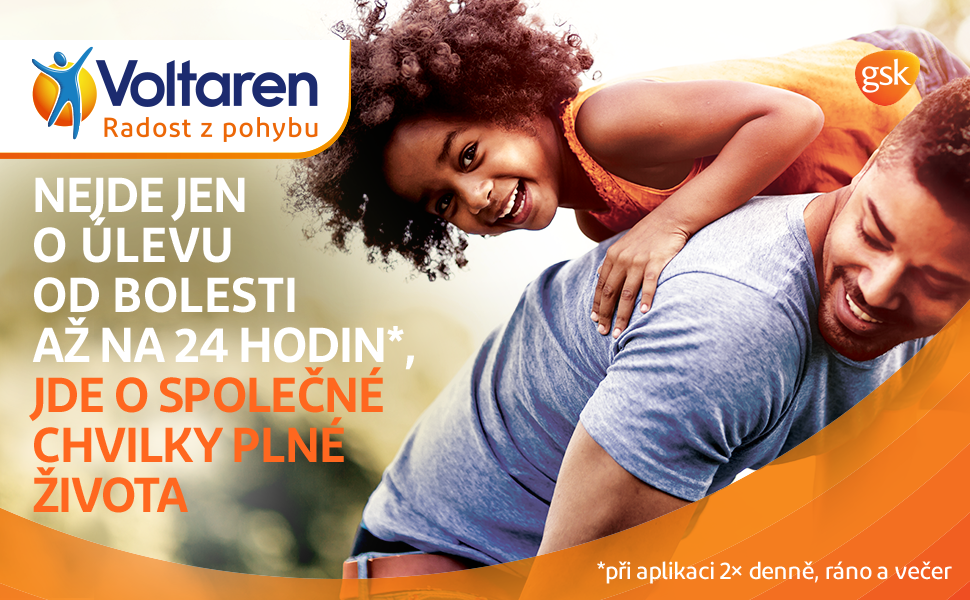 Voltaren Forte pain relief gel is available in packages of  100 g, 150 g and 180 g.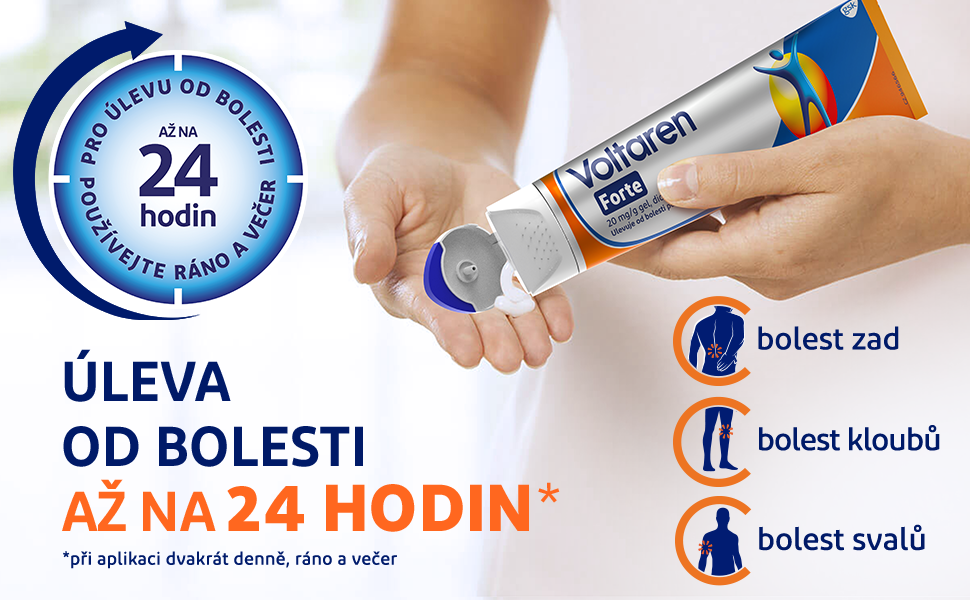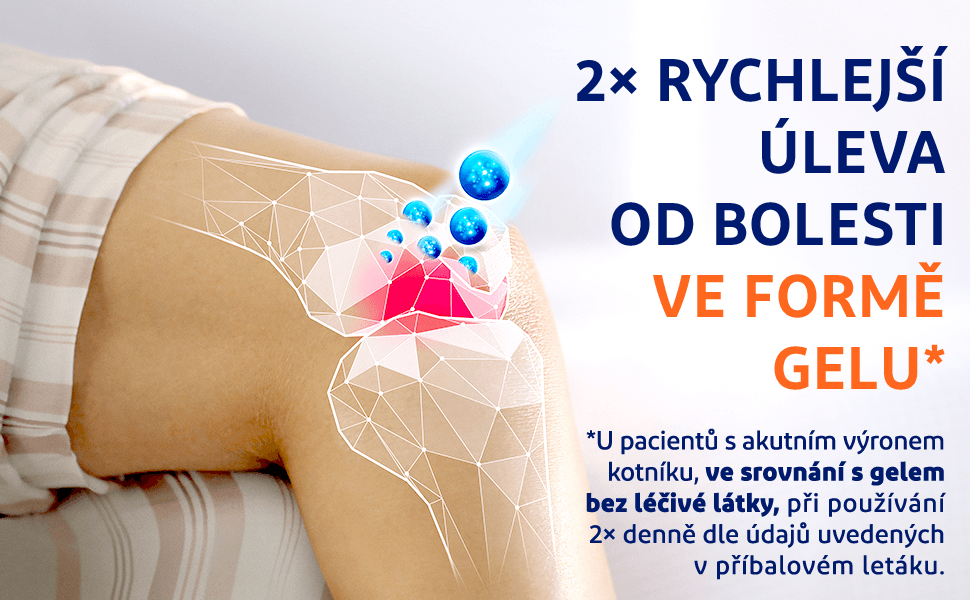 How does Voltaren Forte 2.32% gel work?
Voltaren Forte 2.32% gel  contains the drug  diclofenac , which belongs to a group of drugs called non-steroidal anti-inflammatory drugs (NSAIDs). It is specially developed for rubbing into the skin and is characterized by increased absorption. The drug works even in deep-seated inflamed tissues.
The double concentration  *** of the active substance diclofenac contained in Voltaren Forte relieves pain and suppresses inflammation. At the same time, it dampens the function of an enzyme that creates an increased amount of so-called inflammation triggers during inflammation. These triggers are responsible for painful and inflammatory reactions in the body. The active ingredient works even in deep-seated inflamed tissues, and after local application to the painful area, it acts directly where it is needed.
*** compared to topical pain gels containing 1% diclofenac.
When should I take Voltaren Forte?
Voltaren Forte 2.32% gel is intended for the treatment of the following conditions:
For adults and adolescents aged 14 years and older
To treat muscle and joint injuries (e.g. after sprains, strains or contusions, back pain, sports injuries);

it quickly brings relief from moderate to severe pain and helps return to normal function

For the treatment of local forms of soft tissue rheumatism (e.g. tennis elbow), stiffness of the shoulder joint
For adults (18 years and older)
For pain relief in mild osteoarthritis (degenerative damage) of peripheral joints and knees
After consulting a doctor for the following conditions:
Localized forms of soft tissue rheumatism, e.g. in the case of tennis elbow

Pain in minor arthrosis of peripheral joints and knees
Do not use Voltaren Forte 2.32% gel
If you are allergic to the active substance (diclofenac) or other medicines used to treat pain, fever or inflammation, such as ibuprofen, acetylsalicylic acid (a substance also used to prevent blood clotting), or any of the other ingredients of this medicine ;

if you are not sure, ask your doctor or pharmacist;

symptoms of an allergic reaction to these products may include: wheezing or shortness of breath (asthma), skin rash with blisters or hives, swelling of the face or tongue, runny nose

If you are in the last three months of pregnancy

If you are under 14 years of age
Choose the right product for your pain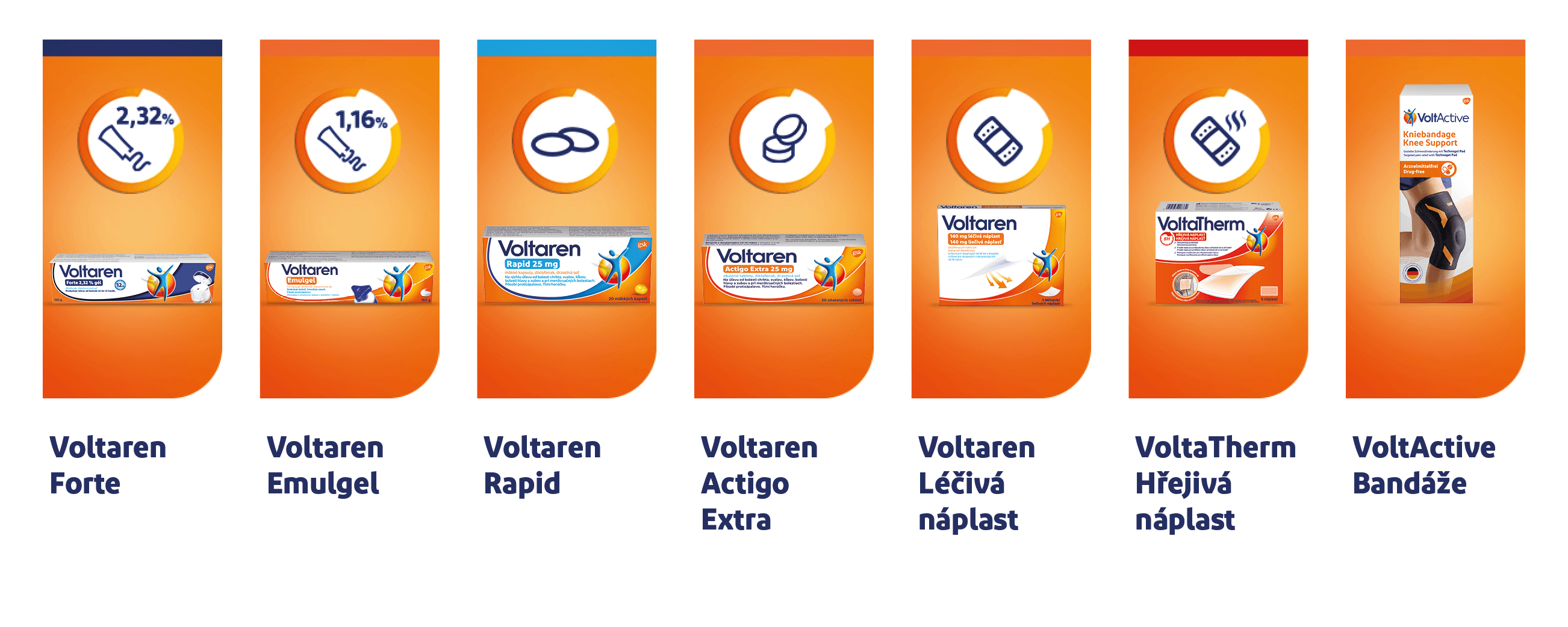 Also try other Voltaren products that you will see in the categories Joint, Tendon, Muscle Pain, Body and Movement and Medicines. 21 customers reviewed the product and 100% would recommend it to others. If you are not sure about the choice of this product, try looking at the category Pain in joints, tendons, muscles.
| | |
| --- | --- |
| EAN | 5054563919625 |
| Mark | Voltaren |
| SUKL code | 0246013 |
| ATC | M02AA15 |
| Package size | 150 g |
| Submission route |  Dermal – on the skin |
| Form |  Gel |
| For |  For children For adults |
| Delivery mode |  Over the counter HVLP |
| What is it for? |  For joints and tendons |
| Age | >14 years |
| Active substance |  Diclofenac |
| Original title | Voltaren Forte 20mg/g gel 150g IIB CZ |
| Download | Package information |